Let us help you with your catering needs so that you can take the time to enjoy your special event.
Weddings. Corporate Events. Birthday Parties. Family Reunions. Bridal Showers. Baby Showers. Cultural Rites of Passage. Retirement Parties. Engagement Celebrations. Personal Chef Services. Craft Services.
Sarah of Calypso Kitchen
I am a Caribbean-Native currently living in the Pacific Northwest. I have called Whatcom County in WA State home for the past decade. As a proud Caribbean native, I love sharing my Caribbean experience through food and storytelling. Much of my childhood was spent with my maternal grandmother watching her prepare meals for family & friends, she was a stellar person and an incredible cook. I can sincerely say that my Grammy has been my biggest influence and inspiration towards the creation of Calypso Kitchen.
It is my goal through Calypso Kitchen Catering Services, Cooking Classses, Products and Collaborations to share with you the flavours of the Caribbean that I grew up experiencing and enjoying.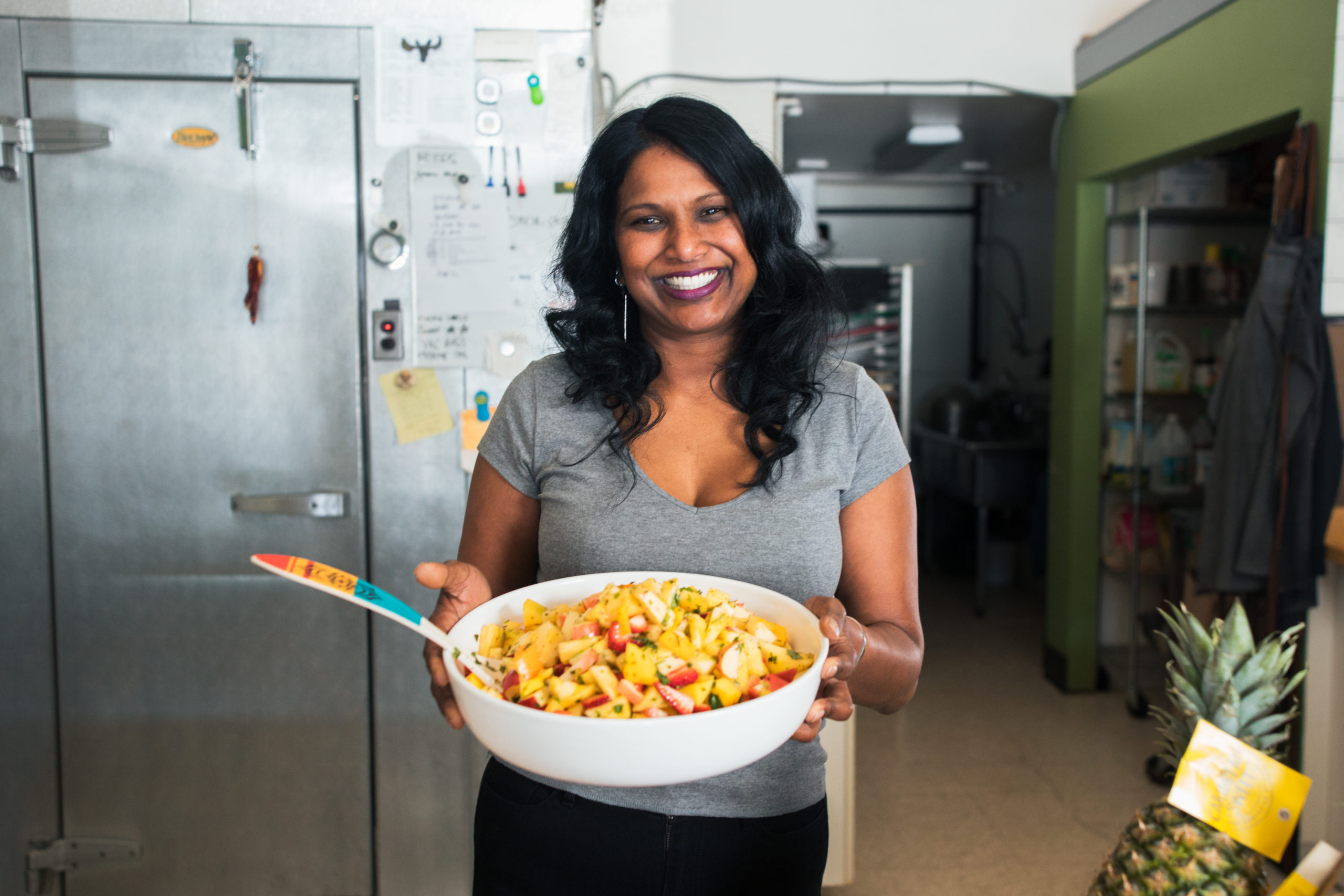 Recipes
Check out our authentic Caribbean Recipes to try at home.
Shrimp Ceviche & Trinidad Fry Bake (Fry Bread), two of my favorite foods served together! Shrimp Ceviche, though typically served as an appetizer, can also be a meal on its own, or the perfect filling for Trinidad Fry Bake. This Ceviche is a delightful combination...
read more
Order some delicious Caribbean flavors for your next event now!