Let us help you with your catering needs so that you can take the time to enjoy your special event.
Weddings. Corporate Events. Birthday Parties. Family Reunions. Bridal Showers. Baby Showers. Cultural Rites of Passage. Retirement Parties. Engagement Celebrations. Personal Chef Services. Craft Services.
About CALYPSO KITCHEN LLC
Calypso Kitchen LLC is a female owned business that was started in 2017. We are a catering company that focuses on using fresh local ingredients to create vibrant flavors. We specialize in catering to weddings, corperate events, production crews and larger events, as well as full service events. You can experience our Caribbean flavors by using our catering services and by purchasing our products which are available for retail or wholesale through our website https://calypso.kitchen. Visit our website to purchase and try our newest beverage product, Hibiscus Sips Fizz created using our classic Hibiscus Sips Nectar. At Calypso Kitchen we firmly believe in doing our part as social entrepreneurs to support our community, we honor this responsibility through the work of our affiliate non-profit PNW Plateful. Through this project we provide over a hundred meals weekly to individuals, families and NPOs in our community. We also provide an incubator and accelerator space for other small food businesses through the rental of our Commissary Kitchen space in Bellingham, WA."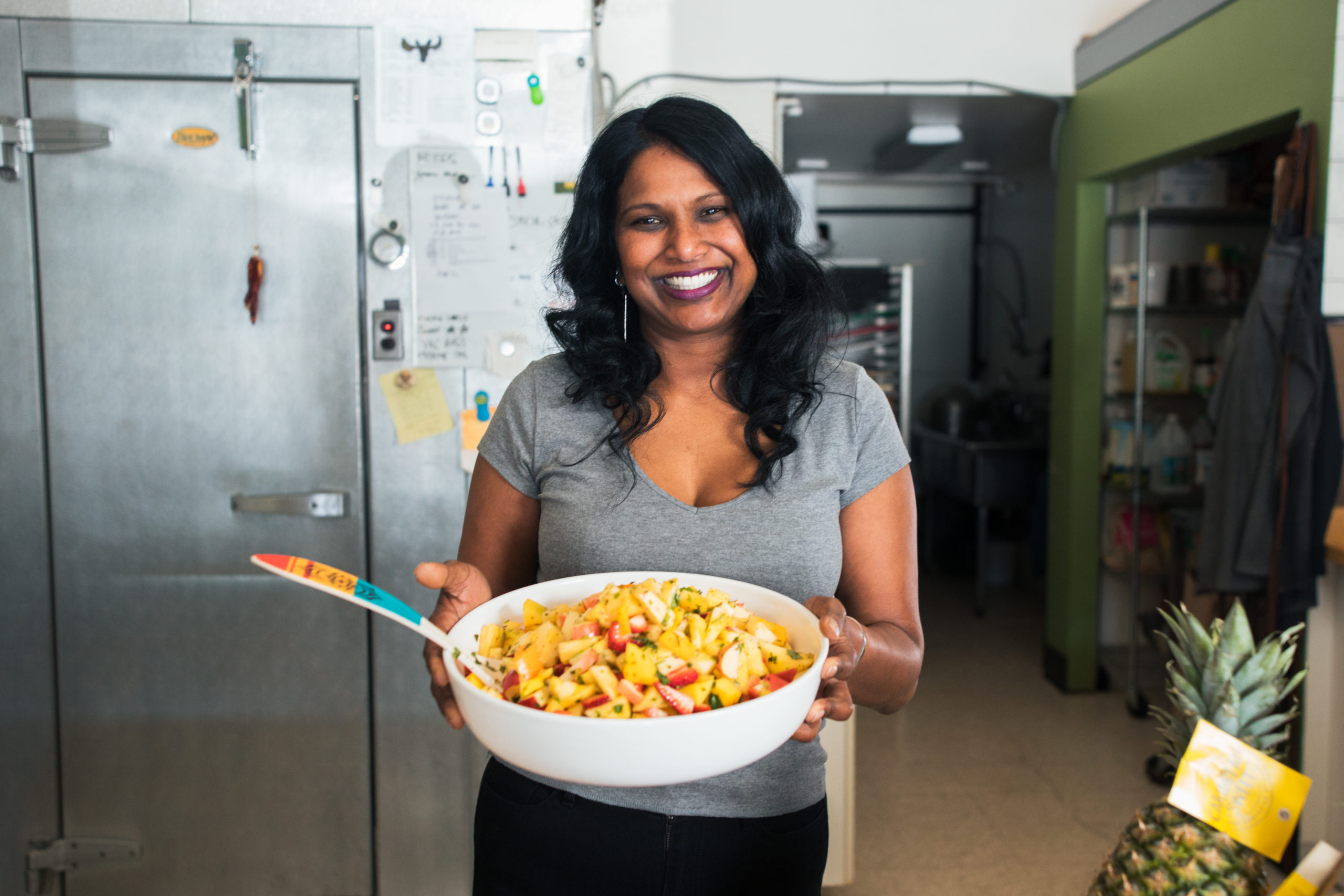 Product Highlight
Check out our authentic Caribbean products.
Shrimp Ceviche & Trinidad Fry Bake (Fry Bread), two of my favorite foods served together! Shrimp Ceviche, though typically served as an appetizer, can also be a meal on its own, or the perfect filling for Trinidad Fry Bake. This Ceviche is a delightful combination...
read more
Order some delicious Caribbean flavors for your next event now!