Let us help you with your catering needs so that you can take the time to enjoy your special event.
Weddings. Corporate Events. Birthday Parties. Family Reunions. Bridal Showers. Baby Showers. Cultural Rites of Passage. Retirement Parties. Engagement Celebrations. Personal Chef Services. Craft Services.
Sarah of Calypso Kitchen
Hey folks, my name is Sarah, I am a Caribbean native living in the fantastically gorgeous Pacific Northwest. As a proud Caribbean native, I love sharing my Caribbean experience through food and storytelling. Much of my childhood was spent watching my maternal grandmother move effortlessly around her home, taking care of her family. My grandmother spent an exponential amount of time in her kitchen preparing meals for family, friends and the community, and I could always be found falling into step next to her, watching her every single move as she prepped and cooked.  
Fast forward to now, my family and I have made Bellingham, WA. home for the past decade. I am a social entrepreneur, deeply committed to the well-being of my community. Through Calypso Kitchen, I have created a business that showcases the flavors of the Caribbean, using fresh local ingredients, I am proud to be able to work with local farmers while supporting my community. I am currently a board member of the Whatcom Dispute Resolution Center. I am also the Director of PNWPlateful, a 501c3 project that aims to provide scratch made meals to those in our community who need a little help getting meals on the table.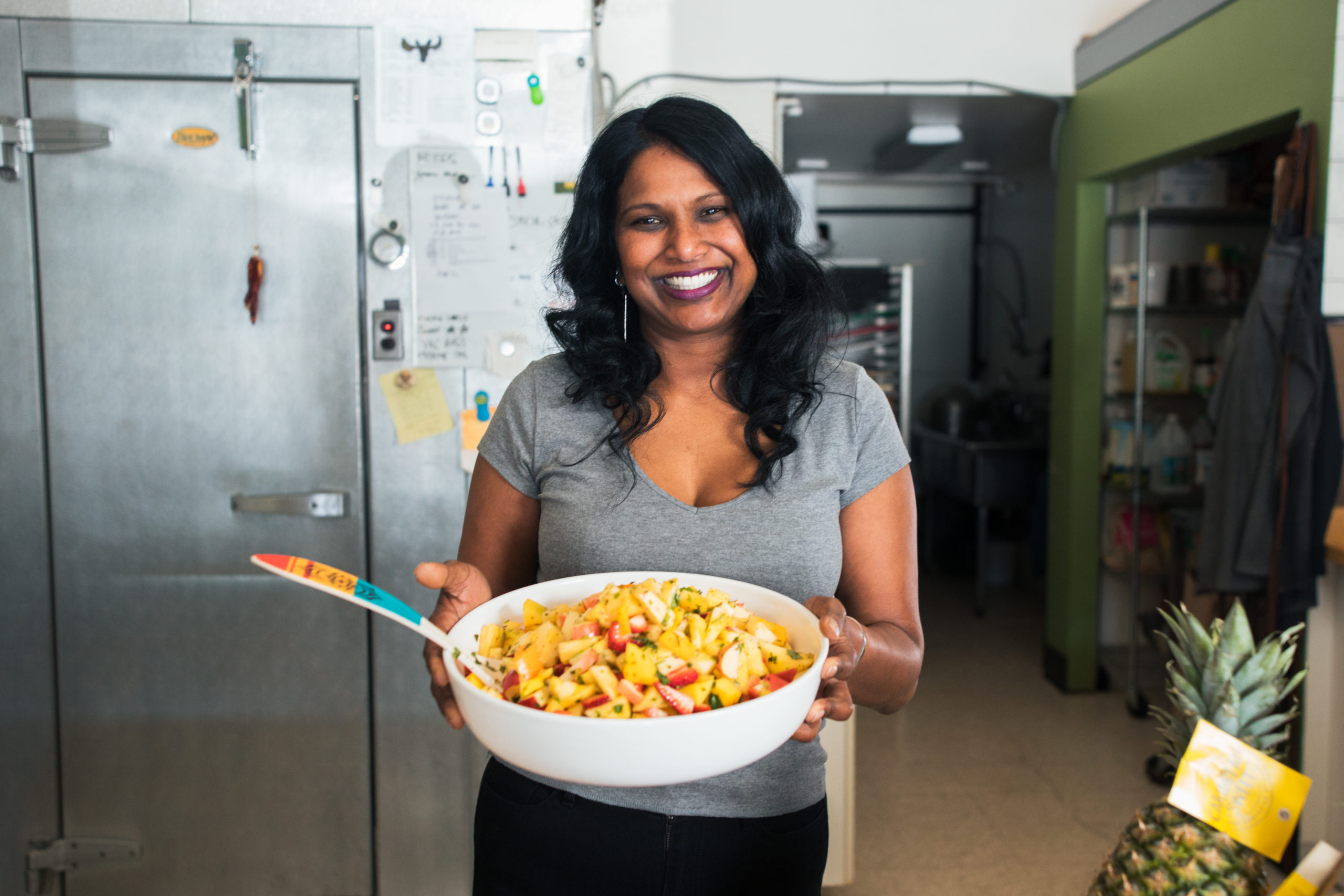 Recipes
Check out our authentic Caribbean Recipes to try at home.
Coconut Curry Crab (Dungeness). This folks, is one of my all time favorite dishes, and with good reason. Growing up in 🇹🇹, the vast majority of times I ate crabs they were fresh caught. Fresh caught mangrove crabs have enormous flavor. Curry Crabs & Dumplings are...
read more
Order some delicious Caribbean flavors for your next event now!