Thank you wonderful customers.
Calypso Kitchen is offering  HEAT & EAT MEALS & CATERING.
Our heat & eat menu changes every week scroll through and place your orders. We also provide catering services and SINGLE SERVE/PACKAGED MEALS for any occasion.
Do you need help with ordering call/text  Sarah @ 347 413 3983
email [email protected]
   THIS WEEK'S HEAT AND EAT MENU
Pre Order by Sunday Midnight for Delivery or Pick Up @ 4073 (suite B) Hannegan Rd. Bellingham.
We have added some delicious new menu items to our menu for you to enjoy. Thank you for your support, if you have questions about ordering please contact Sarah @ 347 413 3983 or email [email protected]
Sarah of Calypso Kitchen
I am a Caribbean-Native currently living in the Pacific Northwest. I have called Whatcom County in WA State home for the past decade. As a proud Caribbean, I love sharing my Caribbean experience through food and storytelling. Much of my childhood was spent with my maternal grandmother watching her prepare meals for family & friends, she was an excellent lady and an incredible cook. I can sincerely say that my Grammy has been my biggest influence and inspiration towards the creation of Calypso Kitchen.
It is my goal through Calypso Kitchen to show you how you can create Caribbean flavors using fresh local ingredients wherever you live. At Calypso Kitchen I share the flavors of the Caribbean through Caribbean Cooking Classes, Catering Services and Collaborations with local Chefs  & Businesses. Calypso Kitchen also offers a range of authentic traditional sauces and spices and hot foods/meals that are available at our local Bellingham Farmers Market or for in store pick up.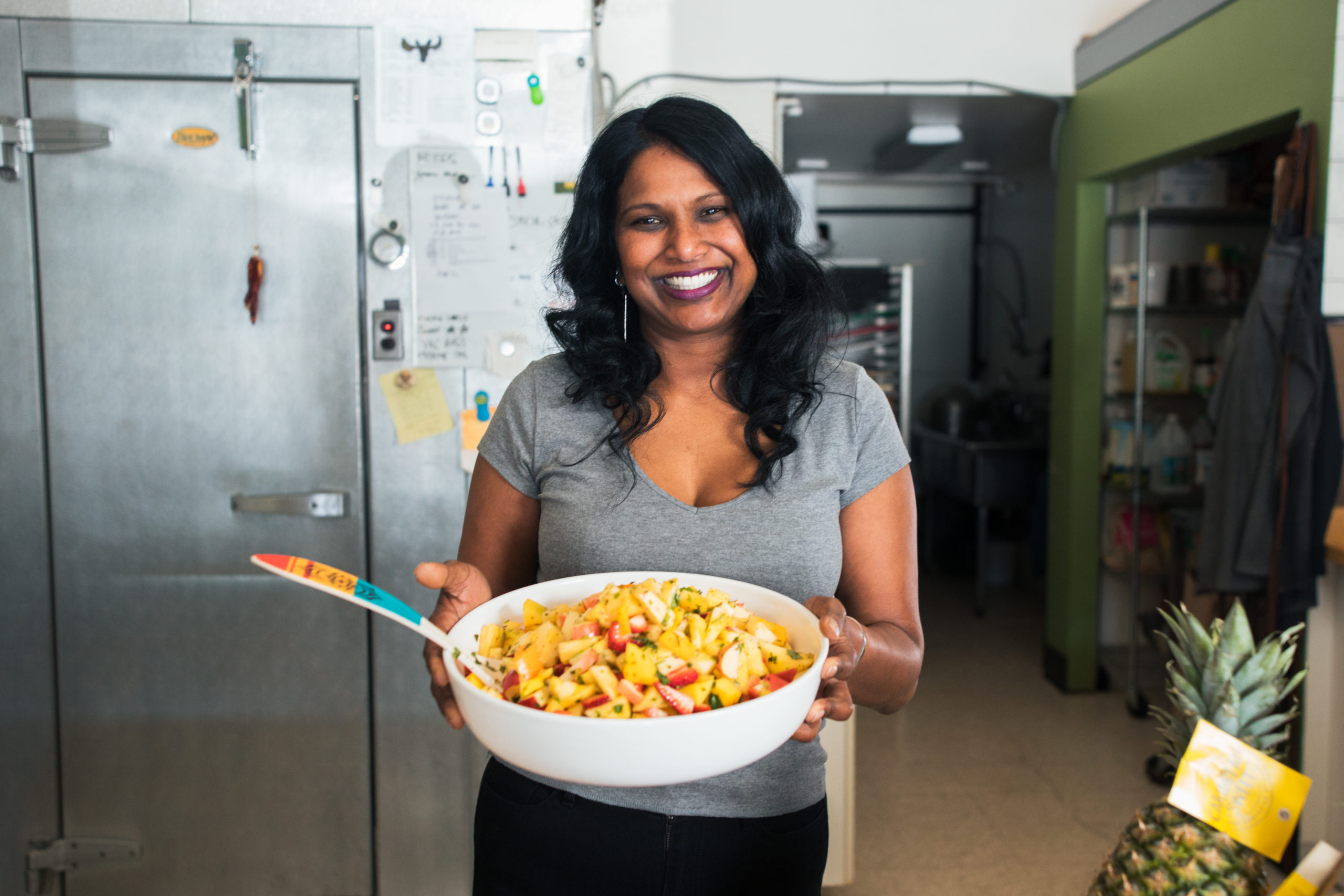 Recipes
Check out our authentic Caribbean Recipes to try at home.
Coconut Curry Crab (Dungeness). This folks, is one of my all time favorite dishes, and with good reason. Growing up in 🇹🇹, the vast majority of times I ate crabs they were fresh caught. Fresh caught mangrove crabs have enormous flavor. Curry Crabs & Dumplings are...
read more
Order some delicious Caribbean flavors for your next event now!